GB No. 11, spring 1993
---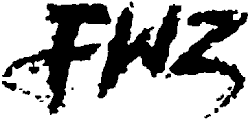 FRONT WYZWOLENIA ZWIERZĄT
ANIMAL LIBERATION FRONT
In Poland, vegetarianism and the fight for the rights of animals are still very often considered to be a kind of eccentricity of people who have problems adapting to life in a 'normal' society. However, attempts are made at finding a way out of this "underground." We can see more and more registered organizations, which do not, however, match those of the west yet. What we mean here is both the range of their activities and the social support they enjoy.
The other kind of organizations which act in support of animals are informal movements, through which especially young people find a way of reaching their aims. One of such group is Front Wyzwolenia Zwierząt (Animal Liberation Front), which was founded in 1988 in Grudziądz. At the beginning it was active only in this area, while now it is present also in Bełchatów, Białystok, Bydgoszcz, Gdynia, Gdansk, and Kołobrzeg. We also took part in campaigns covering the area of all of Poland organized by other groups with which we cooperate. We keep in touch with the local press and radio, which are getting more and more interested in our activities.
This is what we have achieved so far:
we have carried out several campaigns consisting of putting our posters on walls in the streets (anti-fur and pro vegetarian);
we have organized meetings in Grudziądz secondary schools as well as at the Copernicus University in Torun;
we have organized a travelling exhibition about the rights of animals, which has been shown in Gdansk, Gdynia, and Sopot schools;
we have also taken part in organizing celebrations of the Day of the Earth (vegetarian feast, films);
we have picketed the Grudziądz slaughter-house twice (we distributed leaflets, one of the banners, saying, "I am a butcher and I kill animals so that you might devour them," accompanied by a dummy of a butcher);
we have organized a protest against vivisections in Bydgoszcz. Around 50 people took part in it. We distributed leaflets prepared and printed especially for the occasion (2,000 pieces), which included among other things lists of names of western companies which test their products on animals and of those who do not do it. We also distributed several thousands of those leaflets all around Poland. They also accompany the new record of the Deserter group entitled "Blasfemia" (Blasphemy);
every year we piquet circuses, and last February we started our campaign against circuses (printing postcards the revenue from which contributes towards the fund of the all-Polish operation "Circus Without Animals." We have also handed a petition signed by 3000 people which demands banning circuses that show trained animals from the area of the city to Bydgoszcz authorities. The operation has also been initiated in Grudziądz. We do not know yet how Bydgoszcz authorities are going to react to this campaign and whether they will pass any appropriate regulations or not;
we have been the first in Poland to display anti-advertising boards, which we have made by ourselves, in city centres. Their subjects were: furs, meat, circuses, vivisection. Among the media we use are also banners which we display during independent concerts;
in order to promote the notion of the rights of animals we also distribute T-shirts with designs we print on them;
one of our major achievements has been a video (VHS) film in the form of an pseudo advertisement against fur. It was a very original thing in Poland. We have managed to engage very many people into work on this film. We copy it for all those interested in the problem so that they can use it during meetings they organize. Apart from that the film has been shown on the local Bełchatów and Lódź T.V. stations;
we have picketed shops selling fur in Gdynia and Gdansk;
an inseparable part of Front Wyzwolenia Zwierząt is the paper we issue entitled "Mamkły, Mampazury" (I Have Fangs, I Have Claws), which has been mentioned in mass media all around Poland;
one of the members of Seym (Polish Parliament) has enabled us cooperate on amendments to be introduced to the draft of the new act concerning protection of animals(!); and,
we have taken part in organizing a 1st May demonstration in Bydgoszcz in 1993. Apart from watchwords about the rights of animals the demonstration also had anti -nationalistic, -clerical and -racist character.
We also want to prepare an exhibition about the rights of animals, which we are going to show during various kinds of meetings and shows in many cities. However, lack of visual material such as posters, large photographs or slides showing harm done to animals, is a great obstacle here. We would be most grateful if you helped us. We are also interested in getting in touch with people from other countries, who defend animals.
FRONT WYZWOLENIA ZWIERZĄT
(ANIMAL LIBERATION FRONT)
P.O. BOX 223
86-300 GRUDZIĄDZ 1
POLAND


THE CIRCUS IS FUNNY...
NOT FOR ANIMALS!
Is the circus wholesome family fun or a hangover from the days of bear-baiting?
Many people feel that the spectacle of performance animals is degrading to both animals and audience.
There is mounting evidence from scientists and biologists of stress, even suffering among circus animals.
In this time of ecological crisis of our planet, we must recognize that the training of animals is a relic of past times, and actively protest against training.
Information: KLUB "GAJA",
P.O. Box. 261, 43-301 Bielsko-Biała 1
---
GB No. 11, spring 1993 | Contents