GB No. 1(24)/97
---
DIVIDED WE FALL?
The 10th environmental movement meeting in Spała (16-18th May, 1997) seems to be a milestone event for the Polish greens - for good and for bad. Never before politics has been so fiercely discussed and never before have activists had been so active about national programme, platform and identity. That is good. The bad thing is that the two apparently incompatible viewpoints divided the Polish environmental movement and the conflict continues.
All started with a proposal by a group of activists to openly support one party - Unia Wolności (UW, Union for Freedom) during the parliamentary elections this autumn. The group called Environmental Leaders Electoral Committee (WKLE) prepared a draft platform and started negotiations with UW. WKLE says it does not intend to represent the whole environmental movement and is solely a leaders' initiative, not to be confused with their organizations. However, many people in the environmental movement see their political partner as the party that introduced an anti-environmental highway bill promoting motorisation and a liberal economy that is contrary to environment protection. To them, such a coalition is close to a betrayal, especially since there was very little effort to communicate the idea to most organizations, and active individuals had little time to voice their dissent.
"There may be enormous conflicts between environmentalists and UW locally" - admits Piotr Gliński, a sociologist who masterminded the WKLE initiative and now runs for MP himself - "but on a national scale, UW is the only party that understands the needs of the NGO sector and the idea of a civic society". Others disagree. Groups from Warsaw, Gdańsk and Cracow, where UW controls, give examples of failed cooperation with local authorities and no positive experiences. "UW may pay lip-service to soft environmentalism, but in reality it lobbies for road construction, waste incineration and a supermarket culture that is totally contrary to green ideas" - says Olaf Swolkień, an anti-highway activist and fierce opponent to the WKLE and UW coalition.
The conflict, however, runs deeper. WKLE is constituted largely by a first wave of activists, who have long abandoned campaigning and are now experts or NGO support workers. Poland has no "alternative" societies yet and environmental education - as a public debate, practiced values and behaviour - in only begining to emerge. Although polls show high popular interest in ecology, any discussion proves that people have very little understanding of what really pollutes and what mechanisms contribute to the global or local lack of balance. This is probably the biggest problem. Political environmentalism has not been widely recognized in Poland. Very few people can name a Polish environmental NGO, and if they can, most frequently it is Greenpeace, which has no Polish branch, or the Polish Green Party - a rather nebulous organization that focuses on problems that are very far from the mainstream green agenda.
One of the most serious arguments against the WKLE coalition is that it never attempted negotiations with other parties. Left - and right-wing policies are very vague in Poland. Options are either the post-communists or post-Solidarity coalition, that lead the polls, and a couple of minor parties - with UW, peasants' party and a new Party of the Retired Pensioners. Most of the older environmental activists bear a huge anti-Communist sentiment that does not allow for any compromise with the left. On the other hand, Jacek Bożek, chair of the Gaja Club and one of the WKLE leaders says that there is another threat: the post-Solidarity Catholic right that - according do Bożek - will fight the environmental groups as sects. What remains - he believes - is UW, with which he created a strong alliance in his hometown of Bielsko-Biała. Again, this view is not necessarily shared by others.
Swolkień and other activists believe that free-market rhetoric of UW will mislead many people to believe that capitalism is environmentalism. Piotr Gliński replies that WKLE's sole aim is to enter the Parliament. After elections, he says, WKLE will constitute an independent force that will help the rest of the movement. However, observers say that this may be a risky game. WKLE leaders are placed low on electoral lists and polls give UW hope for a maximum of 7-12% of votes. According to polls, almost half of its electorate is "soft", which means voters may change their mind and support other parties. WKLE critics suggest more public dialogue and strengthening of local environmental groups to prepare an independent participation in local elections due next year. Many of them believe that it is local communities where Polish Greens may hope for any real support.
What happened at Spała is probably the beginning of a generational conflict. Current campaigns are very different from those conducted during the fall of communism. In a newly consumerist, free market and free press Poland, it takes new skills to successfully lobby for the green cause. And the new generation of activists are colour-blind. They will negotiate with both the left-wing and right-wing politicians. And above all, they seem to be eager to talk to the general public directly. In a long run, this may be the right strategy for the Polish Greens - divided or not.
Marcin Hyła
---
The author is a free-lance journalist and a national coordinator for the Cities for Bicycles network. He signed the WKLE list.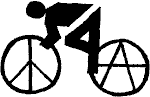 ---
GB No. 1(24)/97 | Contents